Expert Truck Brake Repair Services in Lynchburg, VA
We all know how vital brakes are for safety – they help slow down, navigate turns, and come to a stop. If your truck's brakes are not functioning right due to wear and tear or damage, it's a serious concern. Putting off repairs could cost you more down the line, not to mention it's a safety risk.
For this reason, Bee Line Transport offers medium and heavy-duty commercial brake repair services in Lynchburg, VA. Our team of certified technicians will have you back on the road as quickly as possible.
It's always a good time to connect with our heavy truck and equipment experts – schedule an appointment and contact our team today!
Our Comprehensive Brake Maintenance & Repair Services
BeeLine Transport understands that each situation is unique. For this reason, we provide various brake maintenance and repair services.
Drive Confidently: Truck Brake Repair Services You Can Trust
We're all about boosting your confidence on the road. Our team is on hand to diagnose and mend any brake issues, ensuring your truck is road-ready and safe.
What sets Bee Line Transport apart is our approach to truck brake servicing. We're a one-stop solution – from routine brake checkups to major overhauls; we have the skills and gear to tackle it all efficiently.
Our seasoned technicians at Bee Line Transport are pros at inspecting and fixing hydraulic, air, and electric braking systems. We have the latest tools and diagnostic equipment to pinpoint issues and offer the most efficient solutions without breaking the bank on brakes.
Contact BeeLine Transport for truck brake services, including inspections, repairs, and replacements. Our technicians dig deep into your brake system during inspections, checking for wear or damage. We'll provide a detailed report and suggest the best action if we spot anything concerning.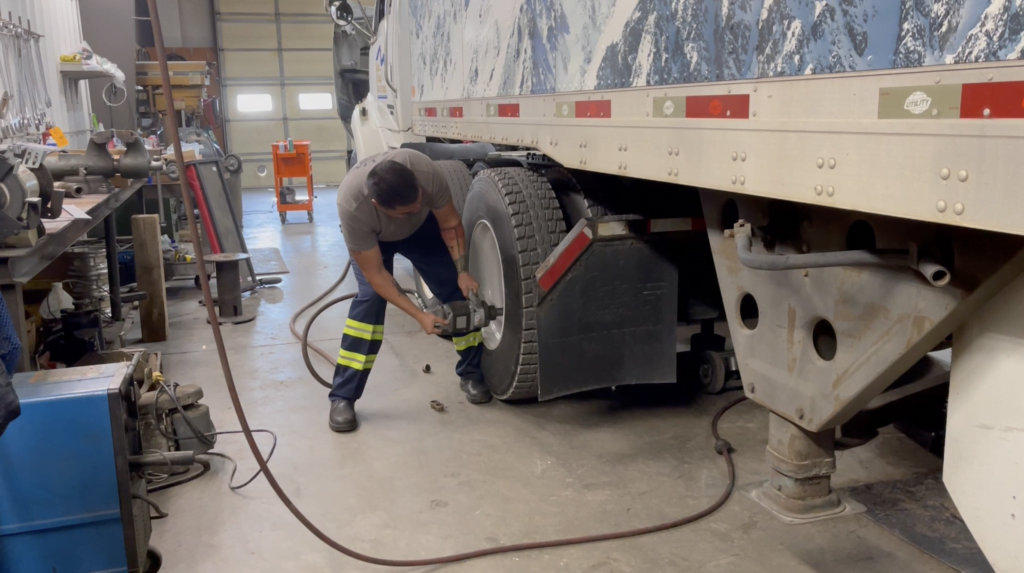 Going the Extra Mile With Professional Truck Brake Repair Services
Quality matters to us at Bee Line Transport, so we use top-notch parts and components to ensure your brakes go the distance. Our selection includes brake pads, rotors, calipers, drums, and shoes if you need replacements. Our skilled semi-truck repair crew will help you pick the right components for your truck or trailer.
And there's more – DOT inspections, diagnostics, electrical service, driveline expertise – we've got the complete package. Whether regular upkeep or significant fixes, Bee Line Transport's got your back.
Count on us for dependable, quality service. Drop us a line today – let's set up that appointment for brake service or other truck repair offerings.