Roadside Assistance and Vehicle Lockouts
Bee Line offers 24/7 emergency roadside assistance to the Greater Lynchburg area. Regardless of the time of day or weather conditions, our teams are always on standby ready to assist. From empty fuel tanks to dead batteries, Bee Line will get you back on the road in no time! Contact us at 434-239-5386 in order to reach our friendly and knowledgeable dispatch team.
> Vehicle Lockout (Truck Lockout, Bus Lockout, Car Lockout, RV Lockout)
> Jump Start Service (Truck Jump Start, Bus Jump Start, Car Jump Start, RV Jump Start)
> Battery Replacement
> Tire Change (Truck Tire Change, Bus Tire Change, RV Tire Change, Car Tire Change)
> Roadside Assistance
Our goal is to keep our community safe. Give us a call today and let us get you back on the road and back to your families.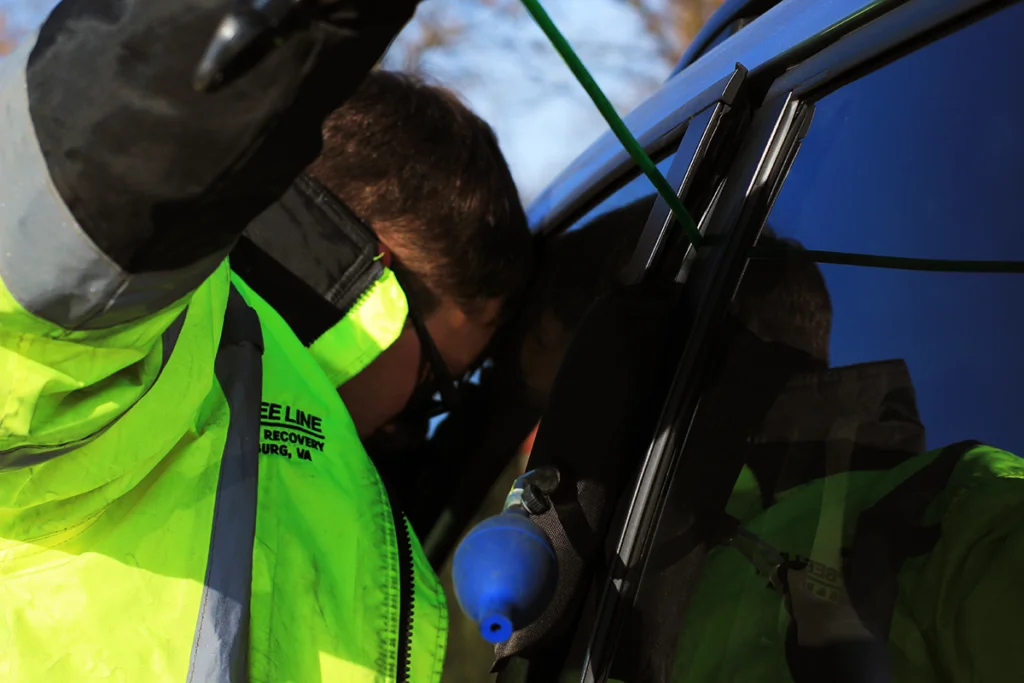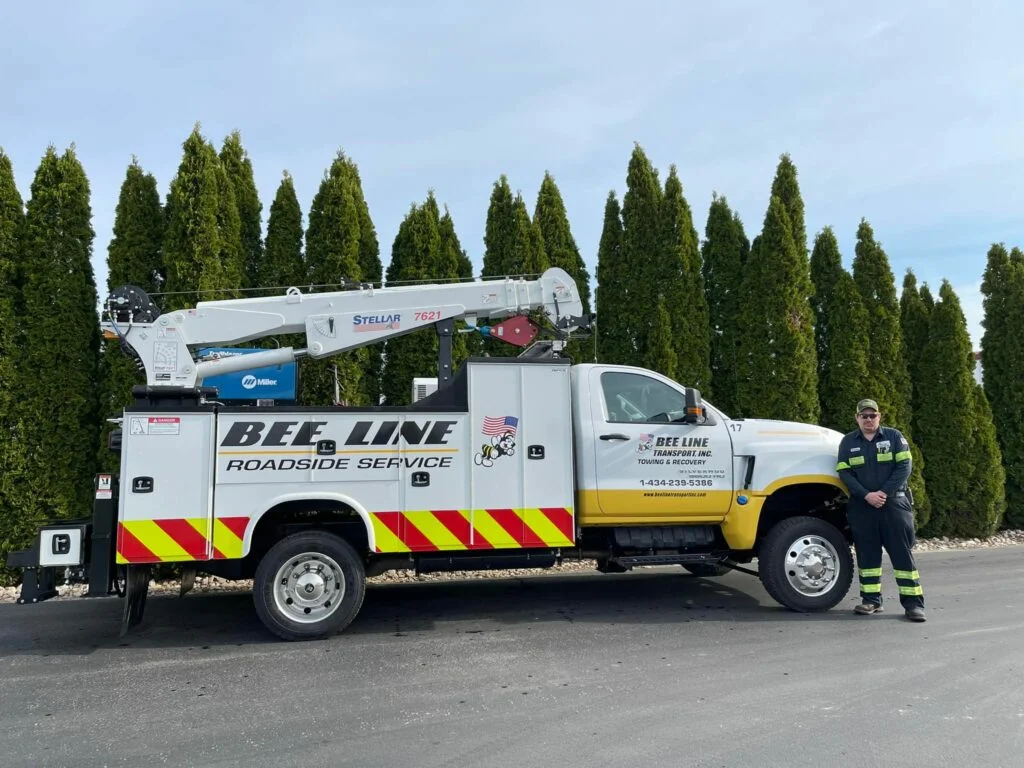 24/7 Lockout Service Near Me
It happens to the best of us. You've had a long day and your mind is elsewhere when you suddenly get a sinking feeling in the pit of your stomach. You reach towards your car door and realize that it's locked. A quick peek through the window and you see your keys, sparkling in the sunlight.
There's no need to make an already stressful situation worse by calling the wrong team to help you. Bee Line's professionally trained tow truck operators will get you back in your car without damaging the window or the inside of your door. Our tow trucks are strategically placed throughout the Greater Lynchburg area to be able to get to you as quickly as possible.
Fast Car Lockout Services in Lynchburg
Remember, if you're locked out of your vehicle in the Greater Lynchburg area, don't panic! Just give the friendly team at Bee Line a call at 434-239-5386 and let us take care of you!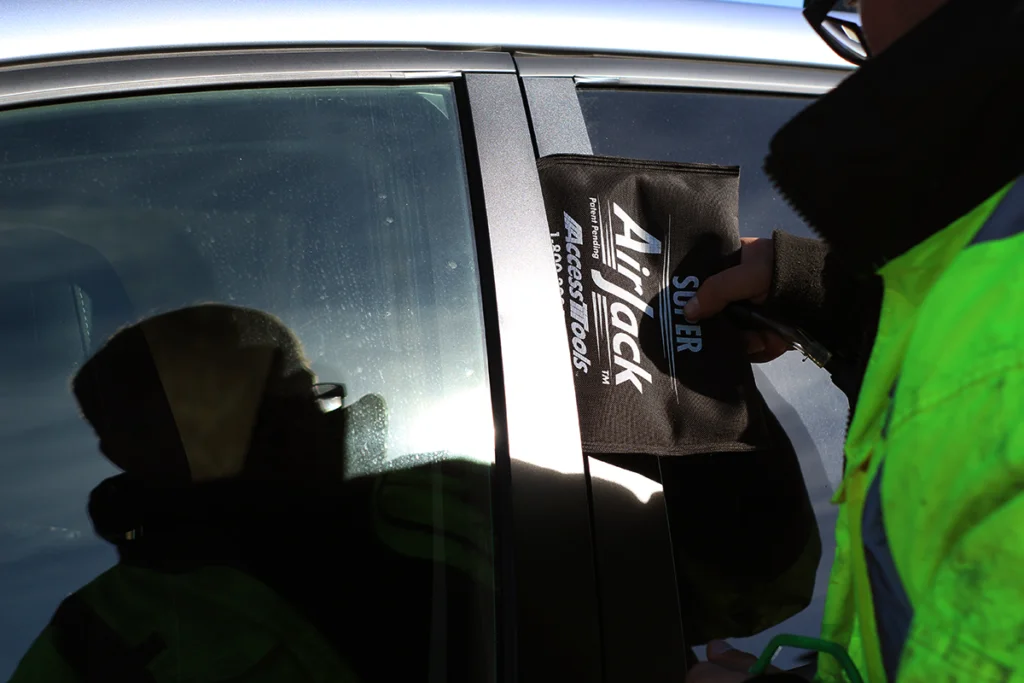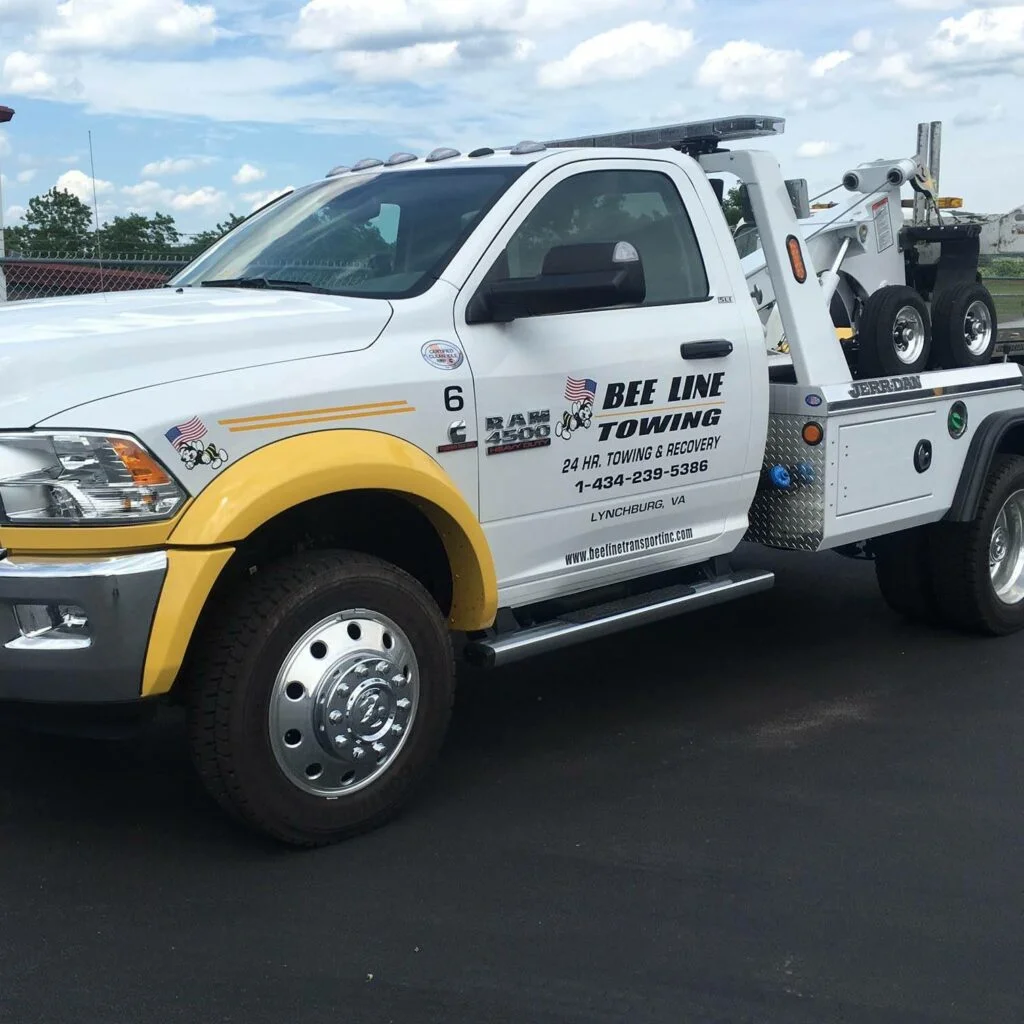 Battery Jump Start & Quick Battery Replacement Service
Our towing service teams often get called to a job only to find out that the car in question never actually did need a tow. In a lot of cases, a quick jump start was just what the doctor ordered! Our towing operators have all undergone specialized training and are able to jumpstart all vehicles, regardless of the model or year!
In situations where a jump start just won't do it; we can replace your battery for you on the spot! We carry a large inventory of batteries allowing us to replace batteries on any vehicle, from Smart Car to Semi Truck!
Having trouble starting your car in the Lynchburg area? Don't hesitate and give Bee Line a call, 434-239-5386! Our knowledgeable dispatch team will pair you with a certified towing technician who will get you back on the road in no time!
24/7 Fast Flat Tire Service in the Greater Lynchburg Area
Every driver dreads that moment where you're rushing to an important meeting and you realize you have a flat tire. Driving on a flat tire is incredibly dangerous. If you take the risk, you may lose control of your vehicle causing an accident which can lead to serious injury or death. Don't take an unnecessary risk.
Our certified tow truck operators are on standby throughout the Greater Lynchburg area 24 hours a day, 7 days a week, 365 days a year. By being proactive and placing our tow trucks in strategic areas throughout Lynchburg, we can provide a fast response time to our clients.
Regardless of where you got your flat, we will be there in no time and get you driving again as soon as possible. On a busy highway? We'll make sure to set up a safety perimeter ensuring that everyone remains safe during the tire changing process.