Lynchburg's Best Diesel Mechanic Service
Diesel vehicles are composed of complex systems and machinery that require both preventative maintenance and periodic repairs to run smoothly. While it can be difficult to find time to take a vehicle out of your fleet for diesel mechanic service, it serves the interest of you and your business to keep it running.
When searching for the best diesel mechanic service in Lynchburg VA, you want to choose a shop that has trained technicians with experience in all types of diesel repairs and diesel maintenance. Fortunately, Bee Line Transport is your one-stop shop for a trusted diesel mechanic service. Our team is certified and always ready to attend to your diesel repair needs. Contact us today to see how we can help get your vehicle back on the road.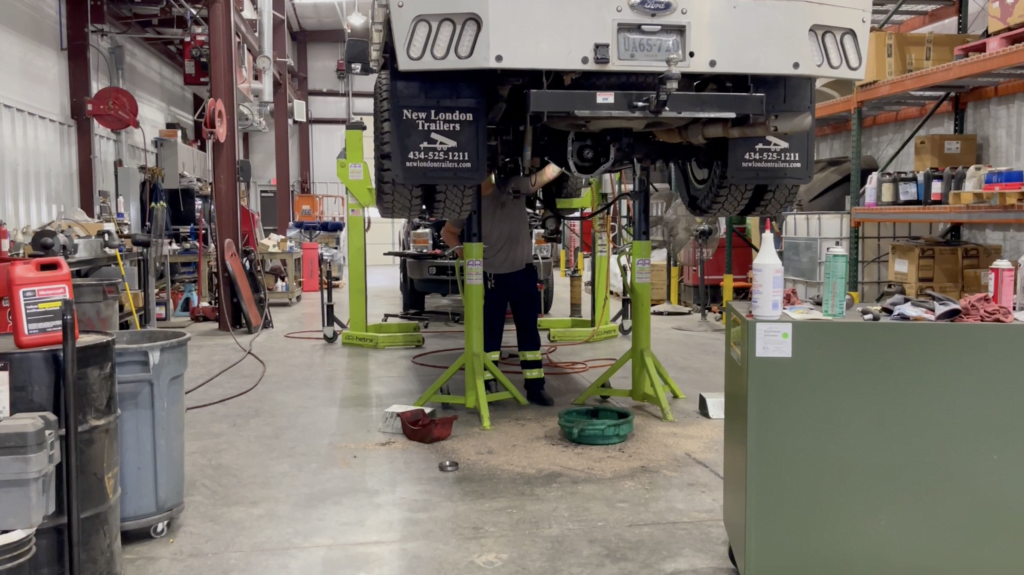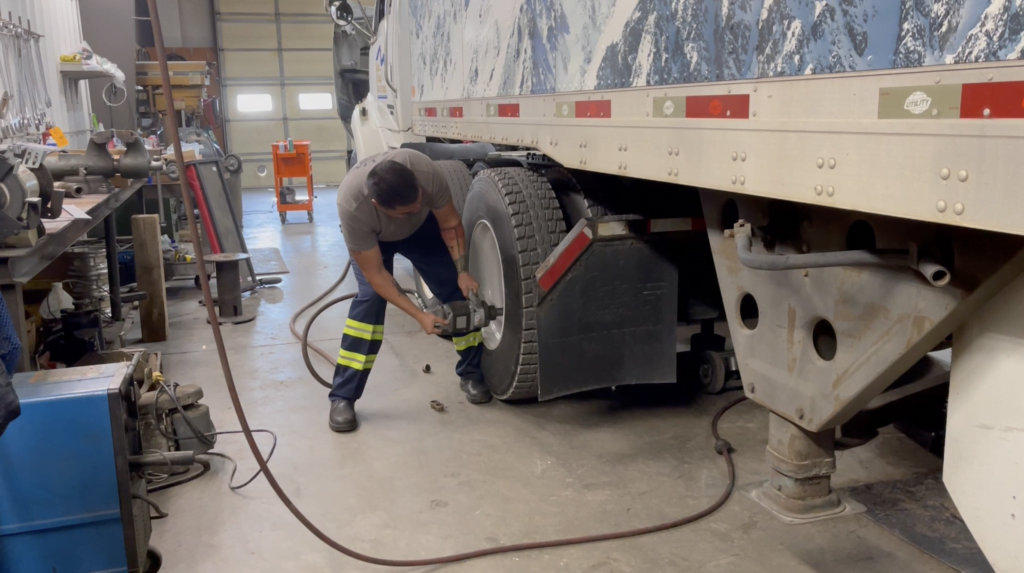 Expert Diesel Repair Services
You can scour your diesel vehicle's user manual and even the Internet, but the truth remains unchanged – only an expert diesel repair service should attempt to make fixes and attend to maintenance. Otherwise, you could be setting yourself for an even more costly repair in the future, as well as downtime for your fleet vehicles.
Luckily, Bee Line Transport offers a fast solution for all of your diesel repair service needs. Our diesel repair technicians are able to assist with:
Virginia State Inspections
Speedometer Calibration
Air Filter Replacement
Oil Changes
Tire Repairs
New & Used Tires
Tire Pressure Monitoring System
Tire Rotation
Wheel Alignment
Wheel Balancing
Trip Checks
Brake & Rotor Repairs
Air Brake Repair
Engine & Transmission Services & Replacement
Steering & Suspension
Computer Diagnostics
Timing Belt Replacement
Air Conditioning & Heat Repairs
Battery Replacement
Hose Replacement
Exhaust Repair Services
Fluid Inspection
Coolant System Repair
Fuel Filter
Fuel Injectors
Electrical Repair
Drive Line Repair
Differential Repair
Suspension Services
Radiator Repair
Steering Repair
Valve Adjustment
Steel Welding Repair
Truck Repair
Tractor Repair
Trailer Repair
Reefer Repair
Roadside Assistance
Diesel Fuel Delivery
Diesel Vehicle Lockout
Preventative Maintenance
Tune Ups
Bee Line Transport is experienced and capable with all types of heavy trucks and box trucks, including major brands such as Peterbilt, Kenworth, Freightliner, Mack, Autocar, Ford, Sterling, Volvo, and more!
Preventative Diesel Maintenance for Commercial Fleets
If you use a diesel fleet for your commercial operation, you undoubtedly understand the importance of regular preventative maintenance. Failure to perform diesel maintenance can result in accidents, breakdowns, and an inoperable fleet – each of which results in a domino effect for business owners.
Avoid the stress of costly unexpected repairs by working with Bee Line Transport for regular diesel maintenance for commercial fleets. From fluids and belts to tires, brakes, and everything in between, our diesel maintenance technicians can help keep you operational.
Bee Line Transport has earned a reputation in Lynchburg, VA and surrounding areas for being the best diesel mechanic service. We set ourselves apart by offering superior customer service, advanced technical training and certification, as well as reasonable diesel labor rates. Contact us today to schedule preventative diesel maintenance for commercial fleets.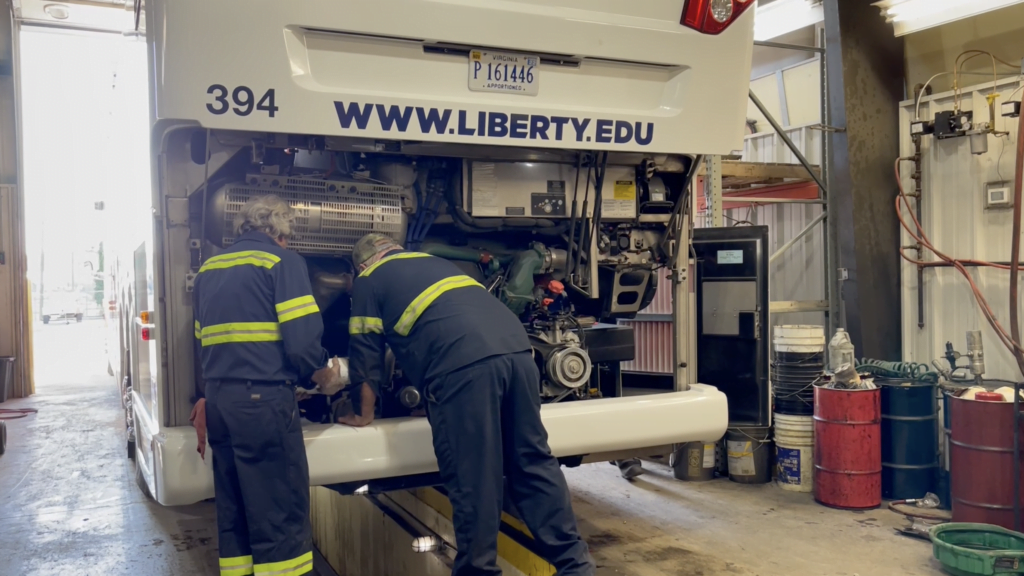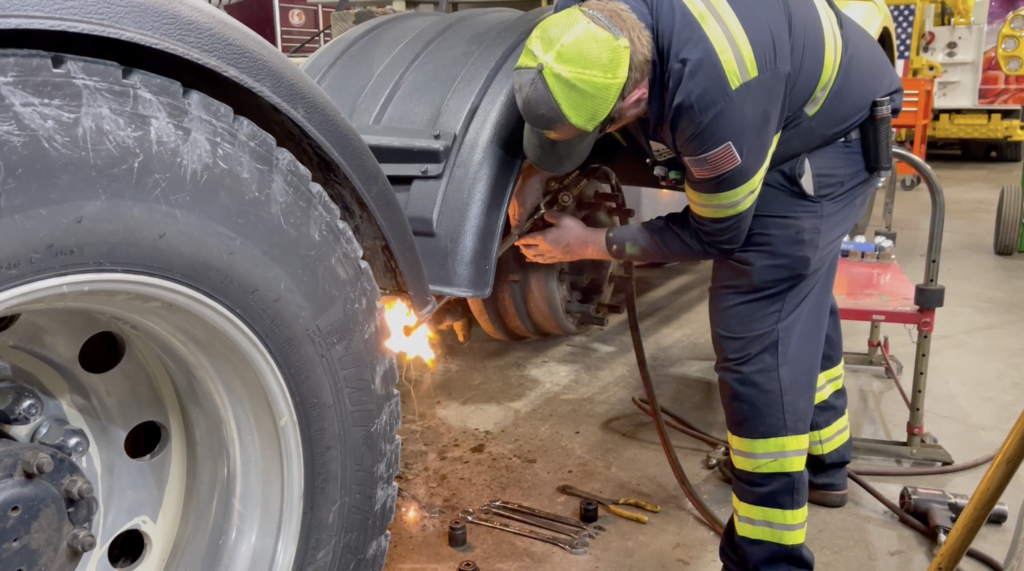 Diesel Truck Repair & Maintenance Services
If you drive a diesel truck, you know exactly how many things can go wrong at any given time. While you can prepare yourself for the worst, you can expect the best from Bee Line Transport's diesel truck repair and maintenance services.
When we work on your diesel truck repairs, whether it is box truck repairs or semi truck repairs, we follow a proven process to get your wheels back on track. Our thorough diagnostic process identifies all possible problems before we get to work. This way, you know that any diesel truck repairs you need are absolutely necessary.
While there is a large range of potential issues, you can have confidence knowing that Bee Line Transport's diesel truck repair technicians have the tools and training to get the job done right the first time. Let us show you why we are Lynchburg's most trusted diesel mechanic service.
24/7 Emergency Roadside Assistance for Diesel Vehicles
Do you have a plan for when the unexpected happens and your diesel vehicle requires emergency roadside assistance? Bee Line is here to assist with everything from a blown tire to a lockout, battery jump, or diesel fuel delivery. Our emergency roadside assistance services for diesel vehicles includes:
Tire repair and replacement
Diesel fuel delivery near me
Diesel vehicle battery jump starts and replacement