Lynchburg's most trusted mobile truck repair service three-years running 
Our mobile diesel repair mechanics are ready to assist for your next roadside emergency. Our highly trained team is ready to provide you assistance 24-hours a day, 7-days a week. We have decades of experience repairing all kinds of issues that may cause your truck to break down, no matter the size or type of truck. For most standard complications in a diesel engine, our mechanics are equipped to do fast and reliable roadside repairs, and get your truck back on the road in no time.
If the breakdown is major, we also have two full-service shop locations around the Greater Lynchburg area, for the fastest and most convenient tow-and-repair possible. 
Here is a list of all emergency roadside diesel repair services we provide: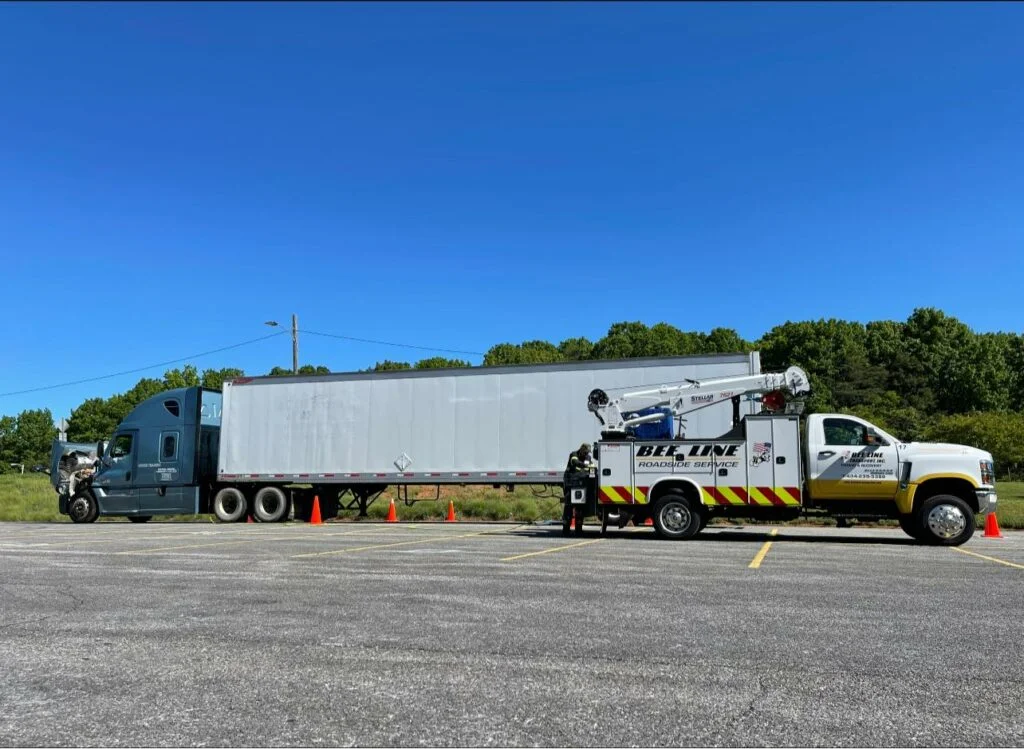 Check Engine Light Roadside Diagnostics for Emergency Diesel Repair
Every truck operator's worst nightmare mid-job, the engine light comes on and you don't know what the problem is. Here at Bee Line Transport, we understand that time is money, and if we can fix the problem on the roadside helping you continue your journey in the least time possible, that is our goal. 
That is why we have been the topmost preference in Lynchburg for emergency roadside assistance for three years in a row.
Our emergency roadside diesel repair services offer onsite mobile scan diagnostics, so we can quickly identify engine issues, and get you on your way. Our roadside diesel repair technicians can fix problems on a range of engines, saving you the cost of a tow. The types of diesel engines we can serve on the roadside include Ford, Chevrolet, Volvo, Caterpillar, Detroit, and many more.
The most common issues that can trigger your engine light include:
Filter issues

– often it is a simple job to clean or replace a diesel particulate filter (DPF) that has become clogged

Overheating

– your trucks work serious overtime, a little coolant can fix very common overheating issues

Sensor issues

– the fuel and exhaust fluid tanks are very close together on some engines, so cross-contamination issues are very common, we can fix most simple sensor issues on the roadside if the fuel tank has been contaminated



Our team is available for emergency roadside diesel repairs at any time of day or night, 24/7.
Emergency Roadside Repairs to Coolant System
Most coolant leaks will start small, and you'll feel early signs of a leak in your radiator long before total failure. The most common places our mechanics will find radiators leaking coolant is in the corners, along a seam, or around a connection in the coolant circulation system. Our emergency diesel repair mechanics are highly trained in coolant systems and will find these small radiator leaks fast and efficiently, long before more serious problems. If there is no damage to the cooler system, our mechanics will typically discover that a coolant leak is caused by damage to the radiator, heater core, or heater hose.
Here are simple clues you can look out for to identify small leaks before they become big problems:
Small green puddles under your truck when it is parked – an obvious sign there is a leak somewhere in the system. Most coolant liquid (or antifreeze) is green color, but new types available are all types of colors. If your truck is leaking any type of fluid when it's parked, you should get it checked out in any case.
White exhaust smoke coming out of your exhaust pipe is a sign that coolant liquid is leaking into your engine and getting burnt up into smoke.
A sweet-smelling odor coming from your air vents – a sign that coolant liquid is leaking out of the system into other parts of your engine
No matter what issues our emergency diesel repair technicians find in your vehicle, they will be sure to check over your radiator for any early signs of leaking. Saving you from future stress, and potential spending.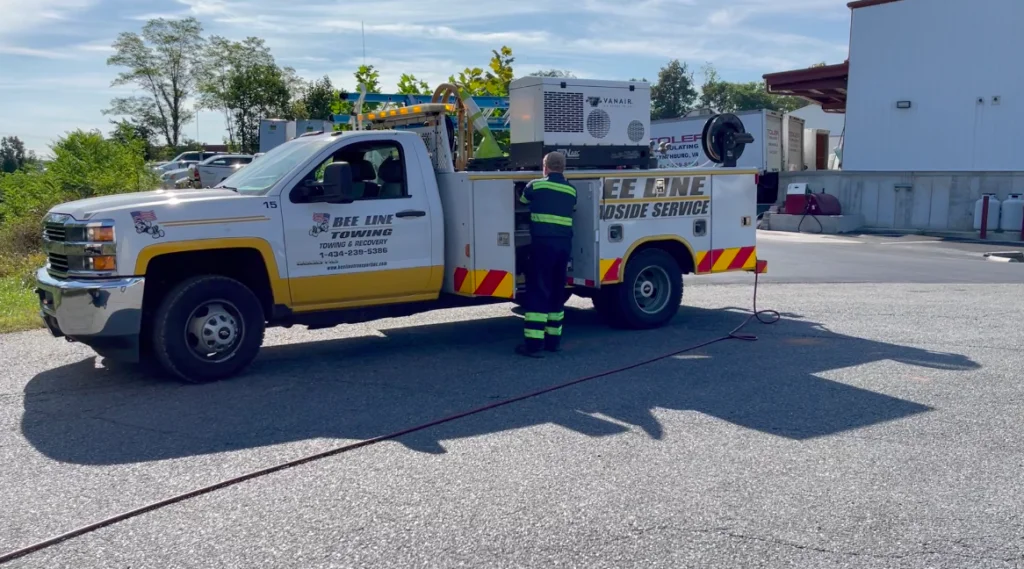 Emergency Roadside Repairs to Heating System
Small problems in your cooling system, such as coolant leaks, naturally impact on the efficiency of your truck's heating system. For example, if your heating system isn't warming the interior of your cab as it should, you might have low coolant levels or a leak in the system. And there are many other issues that can cause overheating, and ultimately, your truck to break down. Our emergency roadside diesel mechanics are experts in identifying and fixing all overheating related issues. Common issues found to cause faulty heating systems are:
A vacuum leak
A heater valve failure
Fan motor failure
A vacuum leak
Heater core failure
A stuck thermostat
Regular heating system maintenance can catch all of these issues early, preventing a breakdown on the roadside (or in the middle of a job). To find out how often your diesel engine components should be inspected, consult your owner's manual.
Emergency Breakdown Assistance for Diesel Engine Overheating
When our mobile diesel repair mechanics are called to assist a breakdown, the most likely cause of a diesel engine breaking down is overheating. In the event of a breakdown, our emergency roadside diesel repair team will always check the following:
If there are any leaks in the cooling system. They might discover a low coolant level caused by a leak or larger crack in the engine or head gasket.
If there are any air pockets of bubbles in the coolant system, causing blockage or restricted flow of the fluid through the tubes.

If there is any build-up of deposits on the injector nozzle of the diesel fuel injectors, causing the engine to work harder and overheat.

If the cooling fan is working properly. Sometimes the cooling fan is loose or misaligned, or the engine thermostat or fan motor is broken; all issues that cause the engine to overheat.
If the water pump is working efficiently. Faulty water pumps are caused by loose pulleys, worn-out seals, or clogs in the system.
Many of these issues are caused by slow wear-and-tear over time and can be easily identified and repaired before causing you to breakdown. Bring your semi to our experienced diesel engine mechanics for ongoing maintenance checks to ensure that it's not your driver who has to call emergency roadside services in the middle of a job.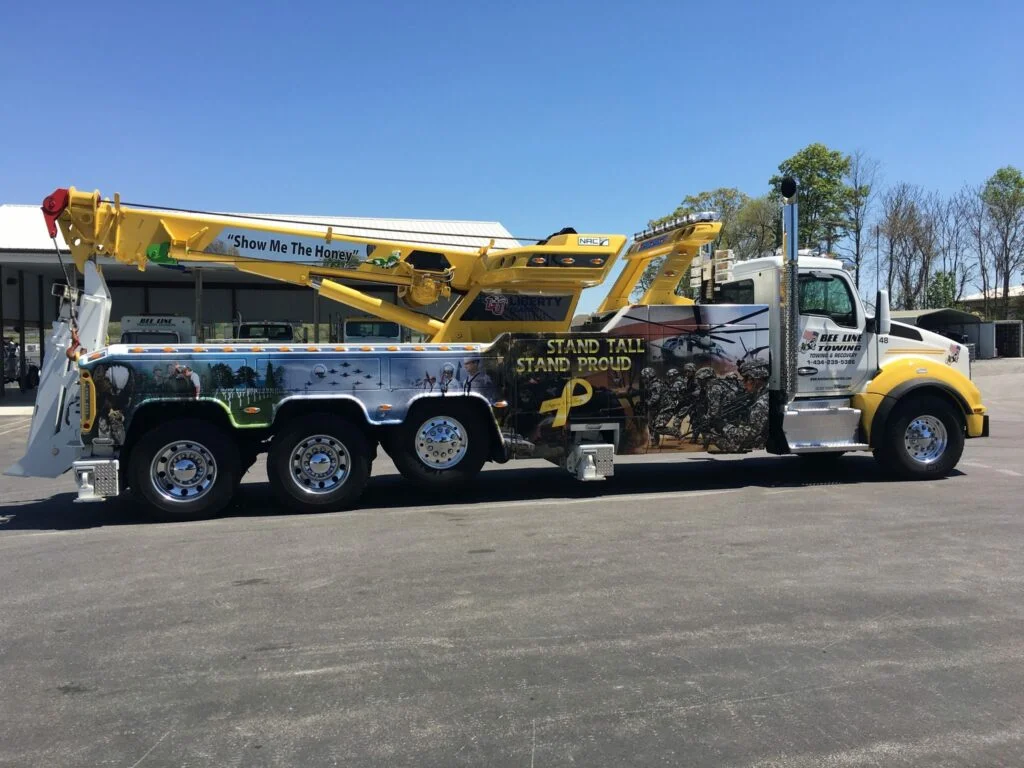 Emergency Mobile Diesel Repairs for Brake System Issues
Some of the more scary events on the road happen when brakes fail or even catch fire. Here at Bee Line Transport, we keep a full stock of components ready to repair and replace all types of brake system faulty parts. So you can be assured that if your diesel engine has broken down due to a faulty brake system, our mobile diesel mechanics will have the part they need to repair the problem quickly and get you back on the road. Our inventory of brake system parts include valves, air disc brake rotators, brake shoes, slack adjusters, brake pads, brake chambers, brake drums, air lines, air hoses, coil hoses, glad-hands, and s-cams.
And for all sizes of diesel trucks, we are prepared to replace a type-16 brake chamber, type-20 brake chamber, type-24 brake chamber, 30/30 brake chamber, 30/30 short brake chamber, 30/30 long brake chamber, 30/36 brake chamber, and 24/30 brake chamber.
Emergency Mobile Diesel Repair Service to Air Brake Systems
In the air brake system, our highly trained mobile diesel mechanics are able to service faulty compressors, valves, lines, hoses, fittings, governors, dryers, abs systems, and chambers. For you to better maintain the health of your air brake system, here are some top tips from our mobile diesel mechanics:
How long does it take for your air pressure to rise? Check it. For your air pressure to rise from 85 PSI to 100 PSI at 600-to-900 RPM, it should take no longer than a maximum 2-minutes.
What is your operating pressure? Check it. The minimum operating pressure in your diesel air brake system should be no less than 100 PSI in a truck or no less than 85 PSI in a bus.
What is your cut-out governor pressure? The optimum cut-out governor pressure for a functioning air compressor is between 120 PSI and 135 PSI. Cut-in pressure is 20-25 PSI below cut-out pressure.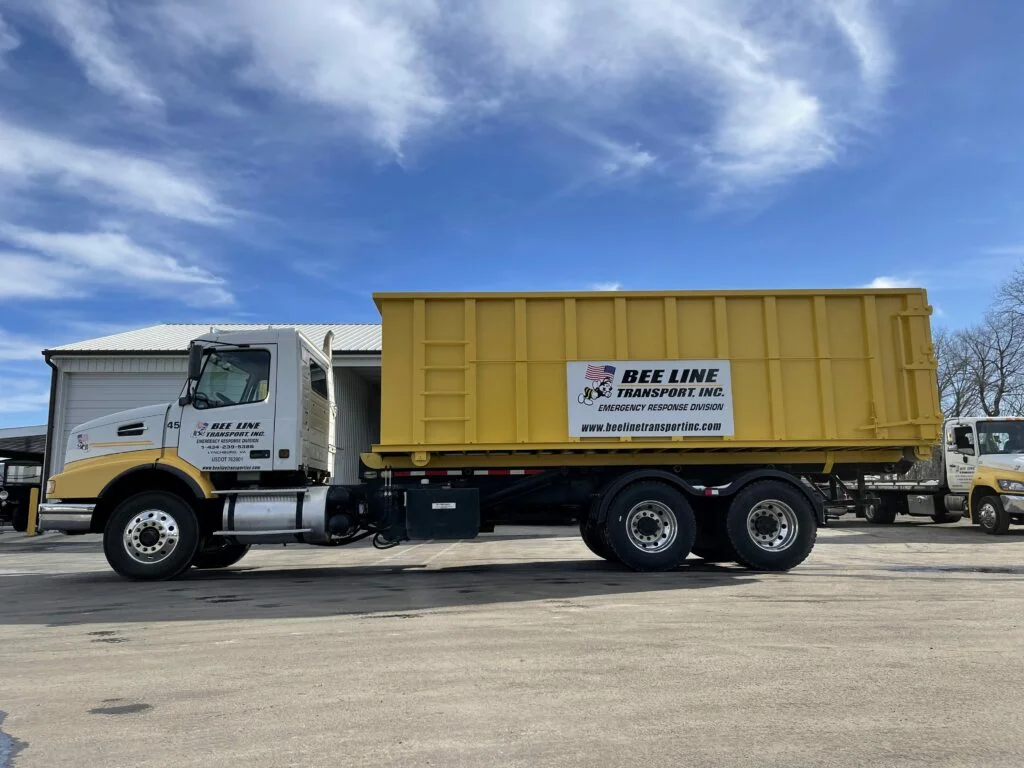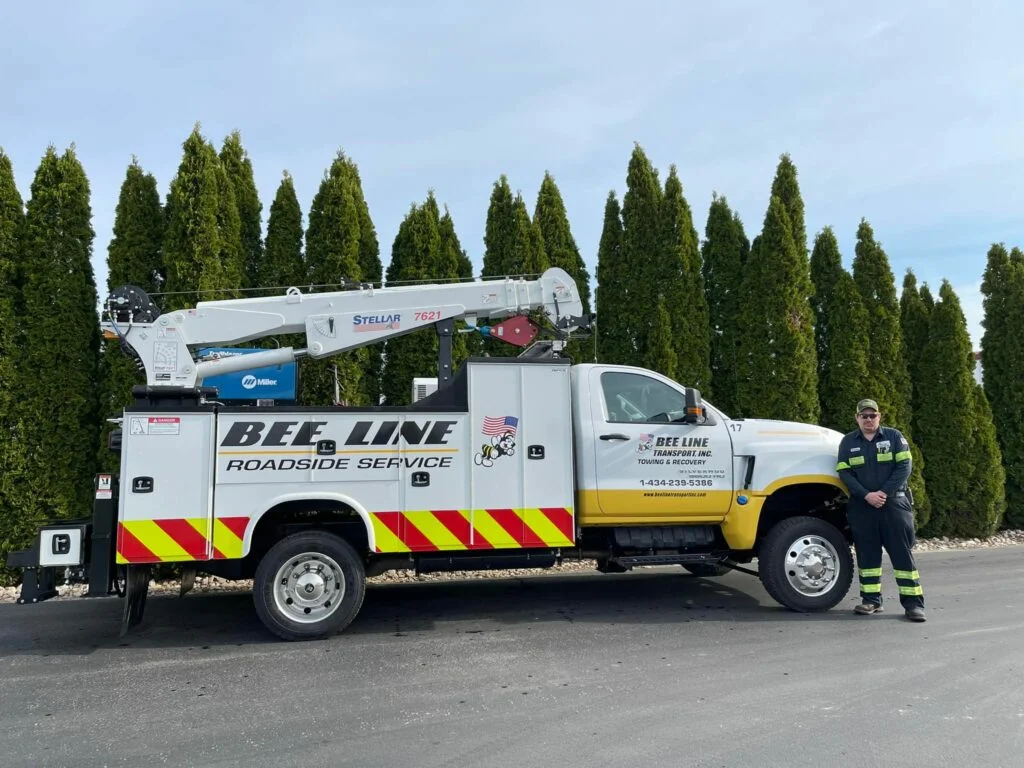 Emergency Mobile Diesel Repairs for Faulty Drive Lines
Our highly qualified team of mobile diesel mechanics are equipped and prepared to replace any faulty component in your drive lines. These components include u-joints, drive shafts, axles, carrier bearings, yokes, and more.
If the issue is with the transmission, your truck will need to be towed to our location for full repair.
Mobile Diesel Service for Differential Repair
If our mobile diesel mechanics identify an issue with your differential, your truck will need to be towed to our location for full repair. If you're hearing noises from your differential, this could be a sign of low lubricant, or general wear and tear to gears and bearings. The most effective way to avoid a broken differential, is to change your differential fluid on a regular basis, usually recommended for every 30,000-60,000 miles. This type of fluid change can be performed by our team of expert diesel engine technicians in a regular scheduled service, saving you from needing to use our emergency roadside diesel repair service.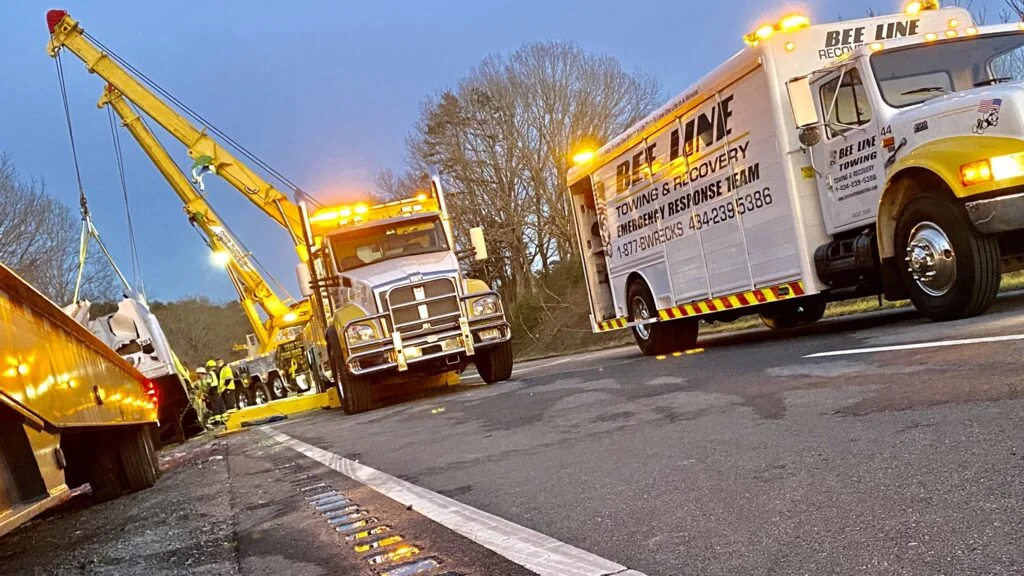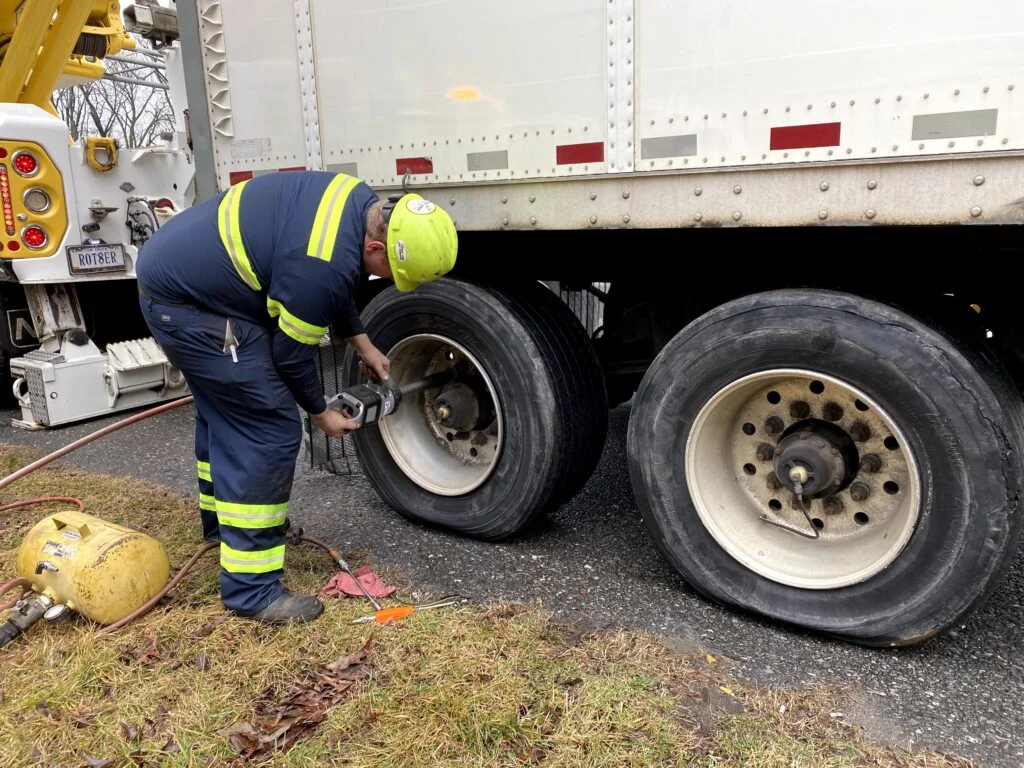 Emergency Roadside Service for Truck Tire Repairs
For all causes of a broken truck tire, our mobile diesel mechanics are ready to assist you on the roadside, 24 hours a day, 7 days a week. They can quickly and safely repair the following tire issues:
Worn-out wheel bearings of all kinds: taper roller bearings, roller thrust bearings, ball bearings, thrust ball bearings and roller bearings.

Tired seals allow external substances inside the bearing unit, and let lubricant solution escape. Our experienced technicians can make sure your seals are air-tight.

Replace worn-out wheel hubs, seals, studs and nuts.

Your wheel studs attaching your hub cab to the wheel can be very dangerous if damaged. Our mobile diesel mechanics will replace them with new ones on the roadside.
Emergency Mobile Diesel Repair for Damaged Exhaust
Our highly experienced team of diesel mechanics can repair all components of the exhaust system, including your exhaust brakes. The exhaust brake system uses gas pressure from the exhaust to support the wheel brakes in slowing down your vehicle. Examples of mobile exhaust repairs our mechanics can assist on the roadside are:
Faulty catalytic converters or particulate filters
Damaged piping and hangers
Repairing the components that connect the exhaust manifold with the main exhaust system
Damaged heat exchangers
Electrical repairs to thermoelectric systems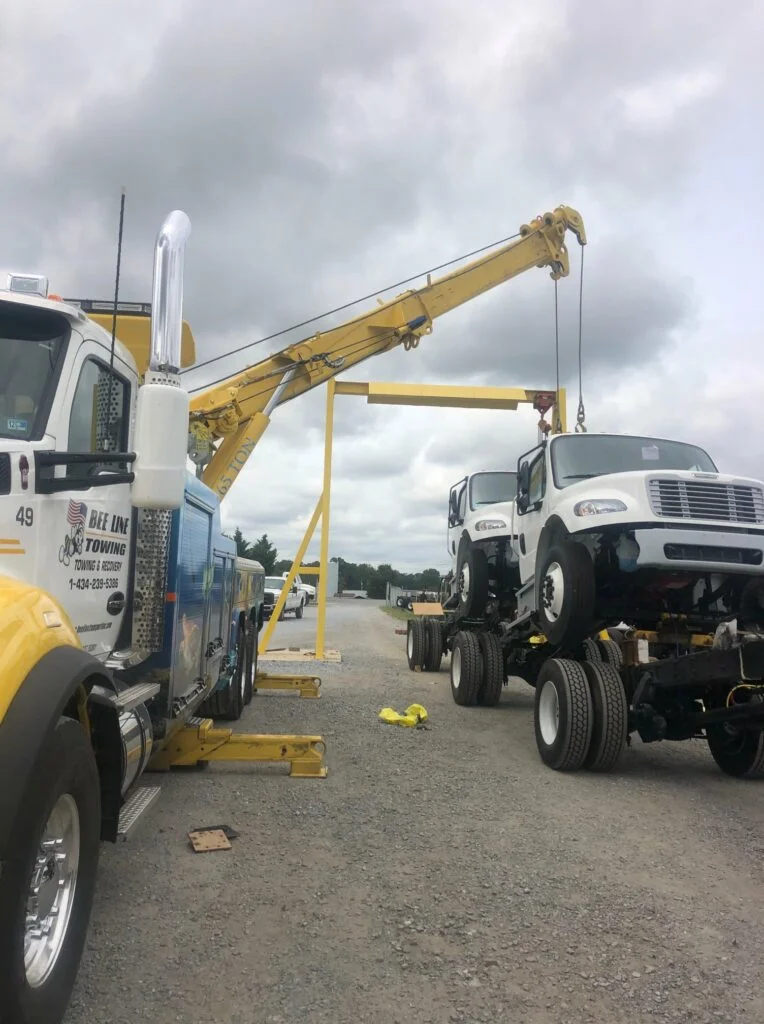 Emergency Mobile Diesel Repairs to Steering and Suspension System
Our team of mobile diesel mechanics have the expertise to repair damaged suspension air bags that may be causing your steering to sway. We are also trained to repair your suspension height sensors, which sends information to the central body control module of your vehicle, monitoring and directing the correct air pressure from the compressor to the air bag.
No matter the size or type of your diesel vehicle, our team is highly trained in all the newest technologies in steering and suspension. They are experienced in servicing all of the following suspension related issues:
Repair or replacing damaged leveling linkage

Repair or replacing damaged air lines. Our team will check the air lines that supply your air bags, looking for areas of wear and tear, as well as checking the fittings for leaks. We have the inventory to replace air lines from all major brands.

Repairing or replacing leveling valves, including air suspension level control rods, the left-side level valve, the right-side level valve, the front axle, and more.

Trained to repair the most recent technologies in slider suspension for your trailer.

Replacing sprints, brackets and hangers of all types, size and manufacturer.
Mobile Diesel Mechanic Service for Transmission Issues
If you are having trouble changing gear, maybe the gears slip mid-shift, or the transmission is falling back into neutral by itself, you will need one of our mobile diesel mechanics to assess the situation. Other signs of damage in your transmission system are clunking and grinding noises from the transmission box.
If our mobile mechanic detects a problem with your transmission, your truck will need to be towed to our repair location for a full repair service. This cannot be fixed at the roadside.
Mobile Diesel Mechanic Service for Preventative Maintenance
Sometimes a roadside repair is as simple as an air filter replacement. The usual signs that you need a new air filter are odd engine sounds, less horsepower, a sooty residue, lower fuel economy than usual, or a gasoline smell.
When our roadside diesel mechanic checks out your vehicle, they will always perform preventative maintenance, looking for these simple maintenance fixes, replacing engine oil filters when necessary, and giving the chassis a greasing.
While larger issues might call you to use our emergency diesel repair services, you can trust that our thorough and reliable mechanics will give your vehicle a quality check-over to identify smaller problems, for a simple roadside fix.