Mobile Tire Repair
Founded in 1998 | 24/7 Towing Services | FREE Estimates
Flat tire repair in Lynchburg, VA
Bee Line Towing & Transport provides roadside assistance, including emergency flat tire repair, to the Greater Lynchburg area. We offer rapid response times, professional service, and affordable rates.
Our in-house dispatch center is open 24 hours a day, 7 days a week, 365 days a year. Each of our roadside repair trucks are equipped with GPS technology, allowing our dispatchers to locate the nearest truck to your location.
Quick and Affordable Flat Tire Service
Tire Replacement
Tire Plugging
Tire Patching
Towing Service
For immediate assistance, contact our friendly dispatch team at 434-239-5386.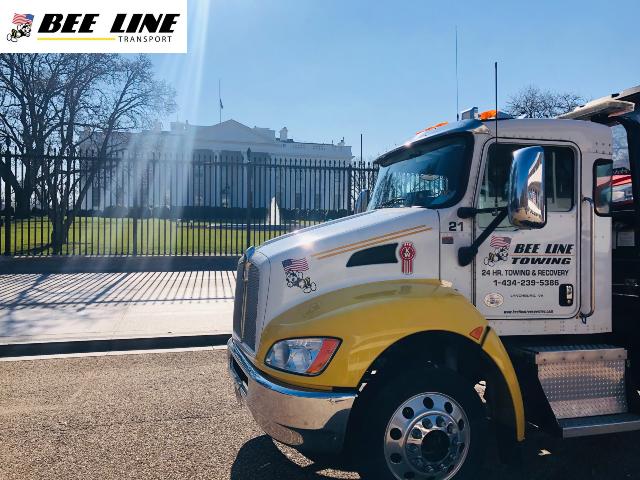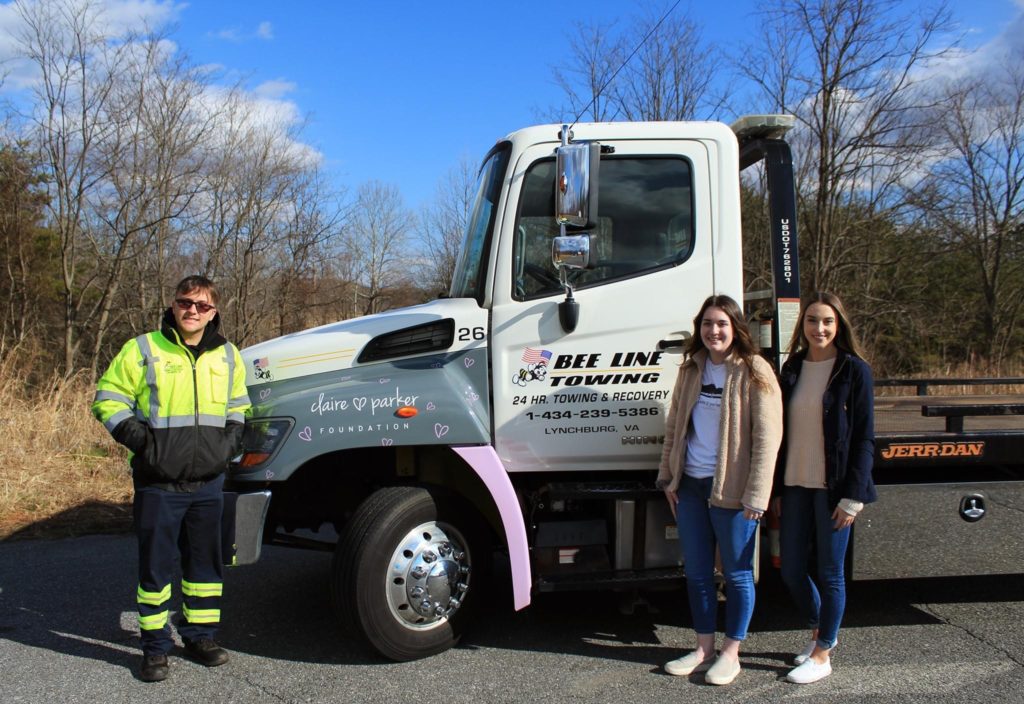 Mobile Tire Repair Service Near Me
Don't risk your safety and the safety of everyone around you by trying to drive with a flat tire. Bee Line's 24/7 mobile tire repair service will come to your location so you don't have to tow your vehicle to a repair shop. Our quick tire repair service covers the entirety of Lynchburg, VA, and the surrounding areas!
Flat Tire Repair Near Me
Changing or repairing a flat tire doesn't need to be a time-consuming activity. Our roadside assistance crews do this several times a day and know how to get the job done quickly and safely. Trust Bee Line Towing & Transport to keep you on schedule! Save our number today and quick roadside assistance will always be a phone call away: 434-239-5386.
24 Hour Roadside Assistance Near Me
Bee Line Towing & Transport knows that running into car trouble is no one's idea of a good time! That is why our professional roadside assistance team will do everything possible to resolve your problem quickly and get you back on the road.
Why should you call Bee Line for your roadside assistance needs?
Mobile Tire Repair Service Area
Lynchburg, VA, 24502
Lynchburg, VA, 24501
Lynchburg, VA, 24515
Lynchburg, VA, 24514
Lynchburg, VA, 24506
Lynchburg, VA, 24505
Lynchburg, VA, 24503
Lynchburg, VA, 24504
Lynchburg, VA, 24513
Forest, VA, 24551
Rustburg, VA, 24588
Evington, VA, 24550
Madison Heights, VA, 24572
Goode, VA, 24556
Coleman Falls, VA, 24536
Lowry, VA, 24570
Concord, VA, 24538
Altavista, VA, 24517
Sweet Briar, VA, 24595
Big Island, VA, 24526
Spout Spring, VA, 24593
Gladys, VA, 24523
Bedford, VA, 24523
Monroe, VA, 24574
Amherst, VA, 24521
Hurt, VA, 24563
Naruna, VA, 24576
Huddleston, VA, 24104
Clifford, VA, 24533
Long Island, VA, 24569
Evergreen, VA, 23939
Appomattox, VA, 24522
Red House, VA, 23963
Thaxton, VA, 24174